Washington State Psychological Association
Sent Date: 09/17/21



WSPA Newsletter Volume 77, Issue 2.2 | September 2021
Fall is quickly upon on us and we are sending Issue 2.2 with the following six articles:
Northwest Psychological Fall Convention
President's Letter - Christen A. Carson, Ph.D., ABPP
WSPA Legal Consultation results in recovery of backpay
Heading Toward a Reckoning in Healthcare - Samantha Slaughter, Psy.D, DPA
Follow us on Twitter and Facebook
Ethics Committee Tidbits: Tidbit #1
If you only read this intro with thoughts of reading the rest later you will find it and others at our newsletter and news article archive.
Enjoy!
Northwest Psychological Fall Convention
October 15-17, 2021
"Psychological Perspectives in an Era of Healing and Recovery" is the theme chosen as a nod to healing and recovery from the pandemic. Our annual Fall Convention is being rebranded as the Northwest Psychological Fall Convention with the addition of Alaska Psychological Association (AK-PA). The collaboration of both state psychological associations was a goal of our Executive Director when he became Alaska's part time Executive Director in 2020. Last year the wheels were set in motion by including Alaska psychologist Pamela Hays, Ph.D. to present a 3CE training. AK-PA received funding to promote Fetal Alcohol Spectrum Disorder (FASD) awareness and engagement to psychologists and other mental health providers in Alaska and beyond, and WSPA's convention committee had interest in the topic. This became a perfect opportunity for collaboration between the two associations to host the Northwest Psychological Fall Convention.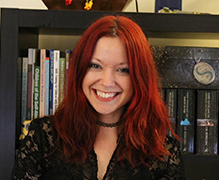 Keynote and Workshop Topics
Our keynote speaker is a dynamic presenter who developed Superhero Therapy to help patients of all ages with anxiety, depression, and PTSD. Dr. Janina Scarlet incorporates pop culture into evidence-based therapy such as CBT and ACT. She is the recipient of the Eleanor Roosevelt Human Rights Award by the United Nations Association and has been featured on many high-profile news networks and outlets.
New Workshop Options
A new option of the virtual convention will be to allow WSPA and AK-PA members to attend workshops free with no CE. Should a member decide they want the CE credits afterwards, they can then pay for that workshop and complete a workshop evaluation form.
Another new option for the convention will be the addition of including online Home Study workshops from Friday and Saturday presenters who agree to let us record their training. This will allow attendees to gain additional CE Credits at no extra charge for the days they are registered for. It will also allow members to gain CE if they are not able to attend the live presentations on either of those days. We are still working out these details and will announce how this program will work. Unfortunately, we are not able to extend the home study to the 6 hour Ethics or Suicide prevention workshops on Sunday.
Friday and Saturday 3CE workshops topics include:
Contingency Management as a treatment for drug use disorders: A simple tool psychologists can use to address addiction

Intro to Fetal Alcohol Spectrum Disorders (FASD) Diagnosis & Assessment: the role of the Psychologist

Sleep Solutions: Cognitive Behavioral Therapy for Insomnia
Anti-Racist Action in Clinical Practice

Transgender Mental Health (Title TBD)

Forensic (Title TBD)
On Sunday the schedule features:
The newest 6CE Trust Ethics workshop

DOH approved 6CE suicide prevention training
The convention schedule will be updated as titles are confirmed and can be found at this link.
We will be using the same portal for this year's Fall convention as we used for last year's Fall Convention as well the Spring and Summer Conferences so feel free to review our videos on registration and using the portal to join sessions below. Registration is currently open.
How to register: https://www.youtube.com/watch?v=JQdi2xutJWo
Navigating the Event Portal: https://www.youtube.com/watch?v=c2DIJnuneT0
Newly Licensed Psychologists (NLP) Celebration
On Friday Oct. 15th, newly licensed psychologists since October of last year are invited to attend a free welcoming celebration that will be followed by a 1 CE Ethics workshop. This is invitation only, please contact our office if you have not received an email invitation.
Sponsors and Exhibitors
We are excited to have The Trust, LifeStance Health, Alaska Department of Health and Social Services Office of Substance Misuse and Addiction Prevention, East Side Psychological Associates, and Washington State Department of Labor & Industries supporting the Northwest Fall Convention, and we are looking forward to including additional sponsors and exhibitors. As with last year, we will have a virtual exhibit hall that will feature vendors – many with online offers to win a prize from them. I encourage all members (attending and not) to visit our exhibitor page when it launches in October to visit. Their support helps underwrite the cost of convention expenses such as online programming, software, and presenter honorariums and they will feel a good return on their investment with visitations and entering their offers.
President's Letter
Christen A. Carson, Ph.D., ABPP

Dear WSPA Members,
I am pleased and excited to serve as President of the Washington State Psychological Association. WSPA is an incredible organization, and it is my hope that the association continues to be generative in its support of Washington State psychologists and those that we serve.

As the pandemic continues, I want to acknowledge the many levels of grief and sorrow that we have all experienced throughout this unprecedented time. Although there has been loss and pain, there has also been strength and community. As a profession we rallied together, shared our knowledge and support, and adapted to how we provide services to our clients. We reached out to other health care professionals, frontline workers, and various communities to offer our services, expertise, and care. We continue to voice our collective anger and sadness over continuing racial, gender, and social injustices and we continue to examine what we can do to facilitate positive and lasting change. We advocated for compensation for alternate means of providing services to our clients and to increase accessibility in a way to keep everyone safe, and to keep our professional services viable.

Our WSPA Board, individual committees, and committee members volunteer hours of their time to advance psychology as a field, support the needs of Washington psychologists, and ensure that folks in our state receive the mental health services they need. Our various committees gather data and provide opinions and information on legislation related to psychologists and mental health, provide ethical and legal consultations to psychologists, address difficulties with reimbursement and insurance matters, work on social justice issues, connect with and provide disaster relief programs, and strive to find opportunities for networking among psychologists at all stages of their careers.
This year there are a number of important legislative matters which WSPA membership is supporting, such as having conversations around PSYPACT to support practice across state lines, and advocating for appropriately trained psychologists to earn prescription privileges in the State of Washington.
A focus of my presidency is to consider ways to increase inclusion and representative involvement within the Board and our membership, modernize communications with both membership and the greater community, strengthen and diversity our leadership pipeline within WSPA, and grow our membership.
Another main priority is to increase the availability of mental health services for low-income or marginalized families, especially children. The COVD-19 pandemic has given rise to a pandemic mental health crisis, as the mental health needs of Washingtonians greatly outpaces the available resources.
I look forward to working with you over the next year. I invite anyone interested to please bring your knowledge, your energy, your passion, and your opinions, and join us in advocacy and engagement as part of WSPA.
Take care, and feel free to reach out.
Christen A. Carson, Ph.D., ABPP
President, Washington State Psychological Association.
WSPA Legal Consultation results in recovery of backpay
Stephen Feldman, JD, Ph.D., one of WSPA's Legal Committee, recently was reached through the WSPA website by a member who sought a consultation. The free legal consultation turned out to be very helpful. Dr. Feldman provided an interpretation of an employment contract, which indicated that there was a basis to pursue more than $6,000.00 that had been wrongfully withheld as back pay from one of our State's healthcare companies. Because of Dr. Feldman's intervention with the employer's attorney, all of the money was recovered. The employer's attorney ultimately advised the employer that he was wrong in withholding the money due to the psychologist. Without the availability of the free consult, the psychologist would not have understood the facts of the contract or had the confidence to stand up to the employer and pursue it.
WSPA's Legal Committee provides 1-hour free consultation for new Basic members, and 2-hour free consultation for Premium and Platinum members. After the free consultation, members receive a discounted WSPA rate. This and other consults with the JD/Ph.D. committee are a member benefit that the WSPA offers and certainly one of the many reasons for members to encourage our colleagues to join the WSPA!

Heading Toward a Reckoning in Healthcare
Few of us found ourselves prepared for the COVID-19 pandemic. Top concerns at the national and state levels prior to 2020 included positioning behavioral health to play a large role in substance dependence treatment, expanding access to care, fear of losing the gains made with the Affordable Care Act, value-based reimbursement, reaching rural clients, the continued push for integrated care, and the role of outcome measures, just to name a few. I don't think I'm being too dramatic to say there is nothing like the fear of death to rearrange a priority list.


Now, healthcare news articles are focused on the increased financial strain of the pandemic on the current healthcare system, the importance of social connections during the pandemic, the long-term influence of virtual life during the pandemic, and the impact of the pandemic on the mental health of healthcare professionals. We are just beginning to hear people express worry about the future of healthcare in the coming years. I believe there is much cause for concern, and I want you to be ready for what the future might (I'm hedging my bets here) hold.
Continued rise in demand for services – I see no reason for demand to decrease in the foreseeable future. More people than ever are seeking mental health services, and the pandemic shined a light on the importance of mental health, thereby reducing the stigma. Telehealth makes it easier to fit appointments into busy schedules. And then there is the stress of the pandemic. Its full impact has yet to be seen. I think in addition to this bump in caseloads due to immediate pandemic stress, there will also be continued pressure to keep caseloads high as people begin to feel the long-term stress and consequences. Long-term issues may include grieving the death of one or more important people, managing the extended cortisol running through our bodies and its ramifications on our physical health, dealing with the symptoms of long-COVID and the possible disability that accompanies it, maturing from one developmental stage to another with limited access to social engagement, unemployment and financial stress…. There are so many consequences that will not show themselves for months or years. If you haven't already, you should probably start including questions about COVID-19 and its possible impacts in your intake paperwork and/or interview.


Continued reduction in available healthcare providers – Healthcare as an industry is going to be in a lot of trouble. There was already a shortage of healthcare providers before the pandemic, and now people are retiring and leaving healthcare left and right. This provider shortfall will be within all of healthcare… fewer radiologists, psychologists, emergency room physicians, social workers, physical therapists, marriage and family counselors. We cannot graduate and train people fast enough to fill the employment gap that is quickly expanding. This dearth of providers, of course, directly impacts the rise in demand for services and will make access to healthcare generally, and mental health services specifically, more difficult than it already is.


Continued financial strain on the healthcare industry – Treating COVID-19 is expensive. The possibility of permanent disability for some people is real, which will also be expensive. The continual need for updating the testing, immunizations, and treatment options for COVID-19 is expensive. The recent increase in retirees, whether voluntary or forced, and the prolonged unemployment of significant aspects of the US workforce means less money in the system for taxes, spending, Social Security, Medicare, and other functions of the US economy.


Living with COVID-19 – Alas, I believe we are going to need to figure out how to live with COVID-19 and to reduce our attachment to the idea that it will go away, that we will "return to normal." What does "living with COVID-19" mean for psychologists? For some of us, it will mean shifting to only offering virtual care. For others, it will mean needing to be very particular about the office space you rent as it will need to accommodate COVID-19 precautions. We may have to figure out how to provide psychotherapy and assessments while wearing masks. All options are on the table. Eventually, there will be a new "standard" of care that we all follow. For now, though, we will need to continue to muddle through until we figure it out.
"But, Samantha," you say, "surely it can't be all bad?" No, probably not. It never is. Here are possible positive outcomes.
Increase in connection and interdependence – I would absolutely love for one outcome of the pandemic and lockdowns to be an increased priority on our relationships and a realization that we are more connected than separate. The world will be a much different place if we care more deeply about the people around us. Interdependence is being recognized in all domains, including employment. While there are many reasons people are leaving healthcare, one may be the neoliberal idea that we are simply cogs in the wheels of the healthcare industry. This is not true. We are people first and foremost. Being seen solely as an expendable object is exhausting and probably a factor in healthcare provider burnout.


Decrease in scope of practice fights – It is an unfortunate truth, but there are PLENTY of people wanting our services. Maybe it is possible for behavioral health providers of all licenses and degrees to start working together (and recognize our interdependence!) to make important changes to healthcare delivery instead of arguing over who can do what with which degree. Having everyone come together to work toward the common goal of improving the mental health system would be something to see.


Development of alternate healthcare models – Prior to the pandemic, the US healthcare system was moving, albeit slowly, to an integrated care model that included payments to providers based on value or outcomes. However, given the unrelenting financial strain on the healthcare system, there will likely be new healthcare models created. Psychologists as healthcare providers will be a part of these new models. We could, and some would argue we should, be at the forefront of discerning what is not working within the current medical model and recommending alternatives.


Continued improvements in technology – Before the pandemic, there were psychologists offering virtual services. Now there are so many more psychologists doing so! With the demand for telehealth remaining high in the short-term, and probably long-term as well, the hardware and software for providing telehealth will need to advance.


New professional opportunities – I recently read a study[1]

in which the goal was to examine "the evidence on the psychological impact of pandemics/epidemics on the mental health of HCPs (healthcare professionals), what factors predict this impact, and the evidence of prevention/intervention strategies to reduce this impact." It included recommendations for interventions before, during, and after a pandemic. As I read through the recommendations, it was clear that psychologists are among the professionals trained to implement such recommendations. There may be opportunities in the months and years that follow for psychologists to develop new niches such as working with the mental health of healthcare professionals.
Friends and colleagues, it is a strange time to be alive in the world. It is especially strange to experience a worldwide event at the same time as of our clients. The pandemic changed us in profound ways, and it will continue to do so until we discover whatever "normal" means again. Stay attuned to yourself and your needs, keep building and strengthening your resilience, and develop compassion for yourself and others as we live through this constant unpredictability. Let WSPA know how best to support you, and we will shift to do so. You can reach me at DPA@WSPApsych.org.
[1] Stuijfzand, S., Deforges, C., Sandoz, V. et al. Psychological impact of an epidemic/pandemic on the mental health of healthcare professionals: a rapid review. BMC Public Health 20, 1230 (2020). https://doi.org/10.1186/s12889-020-09322-z
Follow us on Twitter and Facebook.
WSPA Board Trustee Matt Goldenberg has reignited the WSPA Twitter account. WSPA's social media is getting a revamp that will show off some awesome member benefits as well as highlighting all the hard work WSPA's Board of Trustees, Director of Professional Affairs, Executive Director, and staff do to keep WSPA at the forefront of this profession.
You can find WSPA's Social Media Info below:
Twitter Handle: @WAPSYCH
Facebook Page: https://www.facebook.com/wapsych/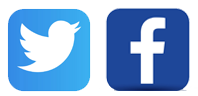 Ethics Committee Tidbits
Tidbit #1
Hello from the WSPA Ethics Committee! We wanted to take a moment to introduce ourselves and let you know about a fun new educational project we are implementing (ethics can be fun, right?). Our committee is comprised of fellow WSPA members, and our mission is to serve as a consultation resource on various ethical dilemmas, as well as offer educational opportunities regarding ethics for our WSPA members. We are happy to consult with you about ethical questions you might be grappling with through our Consultation Line (which is FREE for WSPA members!).

We meet monthly to staff your calls with each other and discuss general ethical issues we face as psychologists as well as the field of psychology as a whole. We have all learned so much from you and each other, and we wanted to share the love in our new project we are calling "Tidbits." These will be bite-sized nuggets of information that we share on various ethical topics to help keep you informed, plant the seed for thinking about ethical issues, and do it in a way that takes very little time. We will be surprising you with these tidbits every so often on the listserv, so keep your eyes peeled! We will be sharing Tidbit #1 here as well as on the listserv (so it's two for one!). As always, let us know if you would like a consultation!
Tidbit #1: When was the last time you read the APA Ethics Code?


Did you know that the APA Ethical Principles of Psychologists and Code of Conduct (2003; amended 2010 and 2016) is in the process of being revised? Four new principles and 3 new standards have been added, and many of the standards will be revised and/or expanded. These changes represent a paradigm shift to social advocacy and may create expectations/obligations for advocacy. Not sure what all of this means for you? Check out these changes at: www.apa.org/ethics/task-force to make sure you are keeping up with the latest revisions.


Best wishes!
Your WSPA Ethics Committee ?